Translated from: http://m.media.daum.net/entertain/enews/view?newsid=20120823172704009
(Only part mentioning CC translated)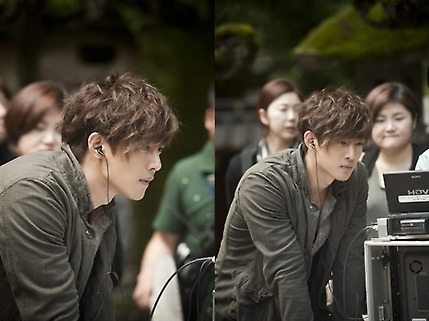 Drama 'City Conquest' is struggling on deciding a broadcasting network. 'City Conquest' starring Kim Hyun Joong, Nam Goong Min, and Jung Yoo Mi is gaining anticipation as it is participated by 'Iris' production team. Kim Hyun Joong, who's coming back to the home screen after 2 years is gaing attention as his manly stills are releasing.


Recently, shooting in japan has finished and is now shooting in Korea. It's been revealed that their goal is to air the drama by the end of this year in the 3 major networks. (That will be SBS, MBC, KBS)
However, as for now, the drama line-up for the 3 major broadcasting network is full all year round.


A representative stated "Currently, we are negotiating to air the drama in the 3 major networks by end of this year or early next year. We're thinking about shooting a large amount beforehand." and continued "like Japan, the drama airing in other foreign countries are high.
Translated by: Sarashiyun@twitter